The
problem

when there is no focus

Unknown business performance
How is your practice tracking? How does your business performance compare to others in the industry?

What are our billings per hour across each doctor? Not understanding the financials of your practices leads to stress and uncertainty. 

What is the culture like in your practice? Are your doctors worried where the practice is going and aren't sure how to increase their billings?

Lack of strategic direction
Without targets, what are we aiming for? How do you bring the team on the journey with goals to track?
The right data for you to focus on
Analyse your expenses across appointments, GP consulting hours, percentage of total billings or new patients. Save time in your reporting with deeper insights into your financials.
Time is the most important resource in your practice. At a glance know and measure your practitioner's utilisation across their diaries.
Ways you can improve your practice
Increase billings through Cubiko's Item Optimisation. Empower your doctors to navigate the difficulties of the MBS. Provide even greater patient care with knowing potential opportunities.
Retain your doctors with Doctor Summaries. Compare your doctors across the cohort for their total billings, CDM billing, billings per hour and consulting utilisation.

What our customers are saying about us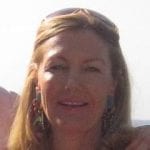 It's fast, it is accurate and it provides information that is relevant and useful in day-to-day managing of clinics.
Margo Hayes
Practice Owner at MoleChex
Cubiko provides awesome data and analytics for GP clinics from a proactive and agile team.
Dr Sean Stevens
Practice Owner at Next Practice Victoria Park