Put yourself fully in the picture so you can make the best possible choices to sustain and grow your practice. 
Cubiko is a business insights tool that takes fragmented streams of data – from Xero, Tanda and Best Practice, to name just a few – and turns them into meaningful insights that inform your management decisions. 
Join the dots between your cloud-based companion accounting and staff rostering systems, your social media accounts and your PMS.  
Save time, increase transparency and focus your team.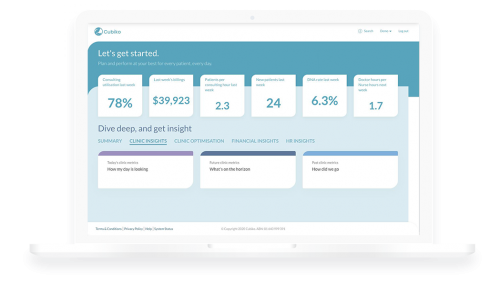 What can
Cubiko

do for you?
Cubiko delivers more than 170 critical practice insights that equip you to respond to complex challenges.
Our easy-to-grasp visual dashboards draw data from multiple systems to deliver frequent updates on critical tasks and metrics, informing daily operations and ongoing planning in your practice. 
Cubiko makes practice life healthier for everyone.
Clinic Metrics
Appointments per hour – Understand how busy you are and how many patients your team is seeing per hour.
Room utilisation – See how utilised your rooms are across the whole practice to understand the return on your room assets.

Recalls and reminders

 –Get an overview of the recall and reminders in your practice and pick up anything which slips through the cracks.
HR Metrics
Financial Metrics
What do you get with Cubiko?
With a Cubiko subscription, you'll benefit from:
Doctors
Flag patients due for comprehensive care, track billings, improve patient attendance and reduce medico-legal risks through visual displays of key information.
Comparative reporting of patients per hour, revenue per doctor, no-shows and waiting times will enlighten team discussions, driving improved satisfaction for patients and clinicians.
Fine-tune staff rosters so that you have access to nurses when you need them.
Need a better work-life balance? Cubiko can help you plan a day off by showing the best days for down time.
Nurses
Business Owners
Practice Managers
Receptionists
Accountants
Coffee and Cake Online
Invitations to our fortnightly Coffee and Cake with Cubiko online sessions.
Ongoing Support
Guidance and cheat sheets on how to use a particular metric.
News and Updates
Regular newsletters providing updates on new features.
Metrics that Matter to You
Your feedback to be carefully considered and possibly turned into a new metric.

What our customers are saying about us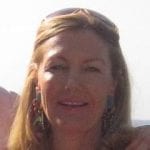 It's fast, it is accurate and it provides information that is relevant and useful in day-to-day managing of clinics.
Margo Hayes
Practice Manager at MoleChex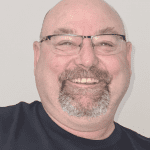 [Cubiko] has freed up my time to actually act and engage with my clinicians and staff with objective evidence in hand and focused strategies in mind.
Greg Davis
CEO Shoalhaven Family Medical Centres
Ready to see what
Cubiko

can do for your practice?