How can
Cubiko

help your practice?
Clinic Metrics
Appointments per hour – Understand how busy you are and how many patients your team is seeing per hour.
Room utilisation – See how utilised your rooms are across the whole practice to understand the return on your room assets.

Recalls and reminders

 –Get an overview of the recall and reminders in your practice and pick up anything which slips through the cracks.
HR Metrics
Financial Metrics
HealthAide uses technology to improve health engagement.
As an organisation, we are trying to improve health education and patient engagement using digital tools.
We firmly believe that the GP should be the main source of health information, for patients with a health concern, but this should begin before they enter the clinic.
Build a digital presence to enable your patients to access quality health information that has been approved by you, at any time and any place.
Scale yourself, so you can have a positive influence on your patients outside the clinic. Build better relationships, increase loyalty and improve clinical care whilst also optimising business outcomes
HealthAide Pro provides your patient with access to high quality health information via emails branded in your clinic's name.
Whilst educating your patients, it keeps your organisation at the forefront of their attention and provides the opportunity to increase bookings and higher-value care.
Cubiko measures the impact of return patients. Using both Cubiko and HealthAide together for a complete picture of your patient's journey.
Try
Cubiko

Assist for Free
Love the idea of being a data-driven practice but don't want to design your own dashboard? Use ours instead.
No work. No spreadsheets. No uploads. Just the data you're longing for to guide your decisions.
Cubiko Assist is a free version of Cubiko containing 12 key metrics relating to COVID-19's impact on general practice. It'll help you manage your patients and your finances during this pandemic.

What our customers are saying about us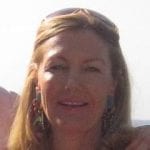 It's fast, it is accurate and it provides information that is relevant and useful in day-to-day managing of clinics.
Margo Hayes
Practice Manager at MoleChex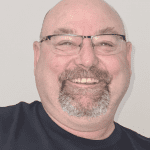 [Cubiko] has freed up my time to actually act and engage with my clinicians and staff with objectiveevidence in hand and focused strategies in mind.
Greg Davis
CEO Shoalhaven Family Medical Centres
Proud to partner with
HealthAide