Your KPI's should reflect your practice's individual business goals and priorities. There's no right or wrong answer to what KPIs you should be using to measure the success of your practice. But they need to be clear, focused, relevant and measurable for you to assess over time.    
Below is a list of KPI's we think are important for General Practices to measure: 
Diary Utilisation (for Doctors and Nurses)

 

Billings per hour

 

CDM Growth

 

The ratio of Doctors to Nurses and Doctors to Reception

 

Online Bookings vs conventional bookings

 

Room utilisation

 

Bulk-billing rate

 

Patients wait time

 

Debt levels and rejections

 

Recalls and reminders

 

Patient cohort growth

 

Cost of each patient (in terms of marketing)

 

Appointment mix/doctor workload

 
For an in-depth overview of how Cubiko can help you measure your practice's performance, check out our recent blog article or book a demo.
HotDoc is one of Australia's largest patient engagement platforms with over 18,000 listed doctors and 6 million active patients. The HotDoc team works hard to help doctors improve patient engagement and deliver better health outcomes.
Together HotDoc and Cubiko help to:
Improve the health care experience
Connect practices and practitioners with new and existing patients
Provide the necessary tools and technologies to encourage preventative health
How can Cubiko help your practice?
Clinic Metrics
Appointments per hour – Understand how busy you are and how many patients your team is seeing per hour.
Room utilisation – See how utilised your rooms are across the whole practice to understand the return on your room assets.

Recalls and reminders

 –Get an overview of the recall and reminders in your practice and pick up anything which slips through the cracks.
HR Metrics
Financial Metrics
Become a data-empowered practice
Use data to drive your decisions. Cubiko has all the metrics to measure how your practice is performing. Book in a demo today to learn how you can become a data empowered practice.

What our customers are saying about us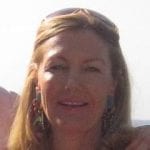 It's fast, it is accurate and it provides information that is relevant and useful in day-to-day managing of clinics.
Margo Hayes
Practice Owner at MoleChex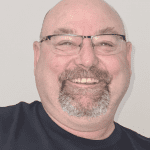 [Cubiko] has freed up my time to actually act and engage with my clinicians and staff with objectiveevidence in hand and focused strategies in mind.
Greg Davis
CEO Shoalhaven Family Medical Centres