Use our free PDSA Template to help you track your Quality Improvement Activities.
The PDSA cycle is a method used when rapidly testing a change you're making in your practice. The process involves 4 steps:
Plan: State the objectives of the test, make predictions about what will happen and develop a plan to test the change.
Do: Carry out the test, during this stage you document the problems you experience and the unexpected observations and begin the analysis of the data.
Study: Set time aside to study the results, compare the data to your predictions and reflect on what you learned.
Act: Determine what medications should be made and prepare a plan for the next test.

What our customers think of Cubiko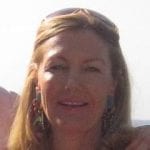 It's fast, it is accurate and it provides information that is relevant and useful in day-to-day managing of clinics.
Margo Hayes
Practice Owner at MoleChex
With Cubiko Assist's featured metric, we were able to find an additional $7,000 in billings which we otherwise may not have been aware was available.
Michelle Chuang
Practice manager at Sydney Doctors