Cubiko are the pioneers in delivering practice insights to your team, empowering practices to perform at their best for every patient, every day.
How to kickstart your CDM Program in 2022
With 1 in 3 Australians diagnosed with a chronic condition, Chronic Disease Management (CDM) has become a vital component of the care provided in General Practice.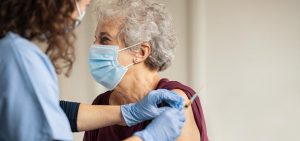 The TGA and ATAGI recently approved the use of Pfizer as a booster dose for individuals aged 18 and over. It has been recommended that booster doses be administered at least six months after a patient received their second dose of any COVID-19 vaccines registered for use in Australia.  With this approval, we ask
Read More
Want to receive Cubiko updates?