Cubikon: My journey to becoming a data-empowered practice
Over ten years ago, I started my journey working at Inala Primary Care as their Business Manager. A clinic with excellent doctors and nurses who were doing fantastic work for the community. But as a business, it was in bad shape.
Over ten years ago, I started my journey working at Inala Primary Care as their Business Manager. A clinic with excellent doctors and nurses who were doing fantastic work for the community. But as a business, it was in bad shape.
Our practice is different in that we are a not-for-profit community organisation. So as a practice manager, I took on a lot of the responsibility that owners would usually take on. 
Three to four months into my new role, I remember sitting in my closet turned office cubical, thinking to myself, "How are we going to make this practice more financially sustainable?"  We were a bulk billing practice, primarily doing refugee health. The expenses quickly added up and our model didn't look financially sustainable. I spent many sleepless nights wondering how we would fix this.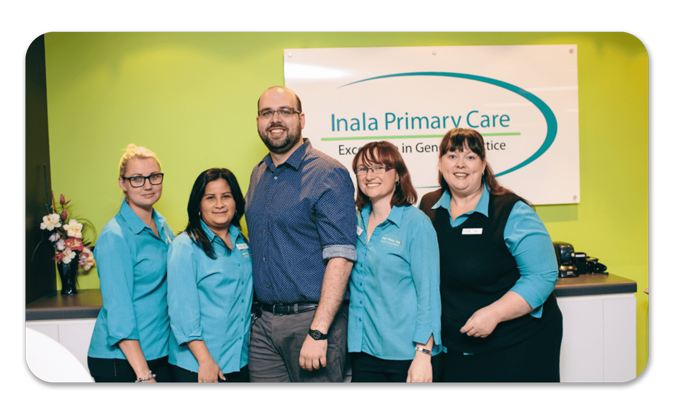 Now, if you know me, you know that I'm a bit of a data nerd.  
My solution was to build a dashboard that allowed us to understand what was happening in our practice. Simple right? Not exactly! I thought that this fantastic idea was going to solve all our problems. While the concept was great, the execution could have done with some refinements. 
Note to self – you really should be  looking at the correct data to make those critical business decisions. Eeek! 
I wasted a lot of valuable time and money focusing my attention on the data that was easily accessible. While purchasing software that wasn't fit for what we needed it to do. The data and targets I was tracking weren't the things that were going to drive change. It wasn't telling us what we wanted or needed to know about our practice.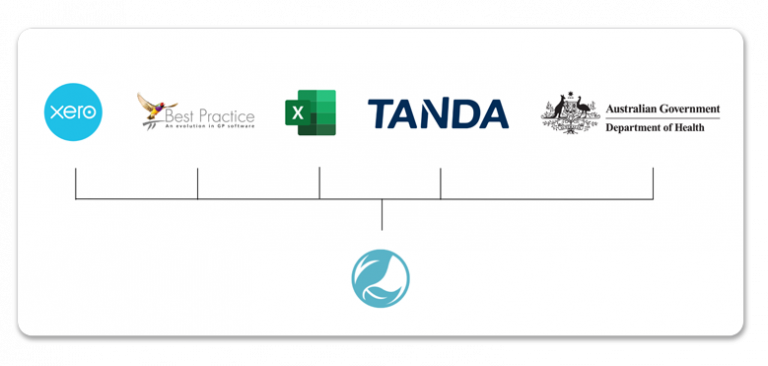 The data I was looking at was only a tiny piece of the puzzle. I soon realised that we needed to cast the net out further and look at multiple data sources to gain a complete picture of what was going on. So I started pulling data from Best Practice (our PMS), Xero (our accounting software), Tanda (our HR and rostering system) and scraped data off the public MBS and other government websites to build dashboards. 
Eventually, we got it right! These dashboards helped us become data-empowered. But, it was making decisions based off of our dashboards that truly lead to becoming data-empowered. Ultimately this helped our practice to continue delivering outstanding patient care and become financially sustainable for the betterment of the community. 
Keen to learn how to be a data-empowered practice?
These dashboards were of great value to our practice! It saved us a lot of time manually investigating our data to make those critical business decisions. Allowing us to focus on the things that truly mattered – continuing to deliver outstanding patient care and drive growth. 
Over the years, I spent a lot of time speaking to other practice managers, and I took note of how practices were using their data to make smarter business decisions. Practices were increasingly relying on data to help them deliver better patient outcomes and drive business growth. But many lacked the tools or knowledge on where to focus their attention. 
Hence, Cubiko was born! A practice intelligence platform that takes the stress out of running your practice by providing you with improved business reporting and insight. 
This is why I'm excited to announce the inaugural annual Cubiko event, Cubikon. An all-day virtual event that celebrates data and becoming a data empowered practice. Join us with an incredible line-up of industry leaders who will help transform your practice into a data-empowered practice. Use data to increase billings and help you deliver outstanding patient care. 
What is a data-empowered practice?
A data-empowered practice is a medical practice that utilises an evidence-based decision-making framework. Practices undertaking this model use their business insights to help make those critical business decisions that drive greater patient outcomes and business growth. So not only does utilising your data empower the practice, but it empowers the team.
You may be asking, "Chris, why a customer event?" Well, it's simple! With the increasing use of data in the day-to-day operation of a medical practice, data is now paramount to the ongoing success of a practice. 
We wanted to help our amazing customers and community with using data. We believe that hosting a virtual customer event with amazing content from industry leaders is the best way to amplify our mission. While ultimately bringing great value to our customers and the wider community, so they too can be a data-empowered practice.  
Will you be joining the Cubiko team and I online on the 1st of October to learn how to be a data-empowered practice? 
Trusted, reliable, loved by practices
Hear what your colleagues in the industry have to say
It's fast, it is accurate and it provides information that is relevant and useful in day-to-day managing of clinics.
Margo Hayes
Practice Manager at MoleChex
With Cubiko Assist's featured metric, we were able to find an additional $7,000 in billings which we otherwise may not have been aware was available.
Michelle Chuang
Practice manager at Sydney Doctors
Cubiko has freed up my time to actually act and engage with my clinicians and staff with objective evidence in hand and focused strategies in mind.
Greg Davies
CEO Shoalhaven Family Medical Centres
Cubiko provides awesome data and analytics for GP clinics from a proactive and agile team.
Dr Sean Stevens
Practice Owner at Next Practice Victoria Park
Never before has it been more important to get a full picture of your practice. Cubiko and Surgical Partners take care of all the financial metrics crucial for our practice. This allows us to focus more on patient care without having to stress over the financials.
Tracey Johnson
CEO Inala Primary Care
Over the years I have loved using both Cubiko and Surgical Partners. To have them partner together to drive financial and practice insights for my practice on a single platform will save me a lot of time and be incredibly rewarding.
Tara Welsh
Practice Manager at CHC Medical