Monitor, improve and evaluate the quality of healthcare services you provide.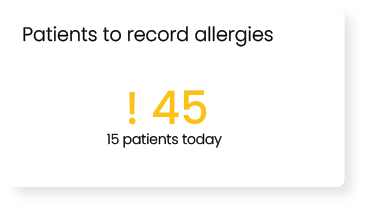 Quality Improvement activities specific to your practice
Curated metrics that displays data on your practices past and current performance to evaluate how you are performing against your practice goals.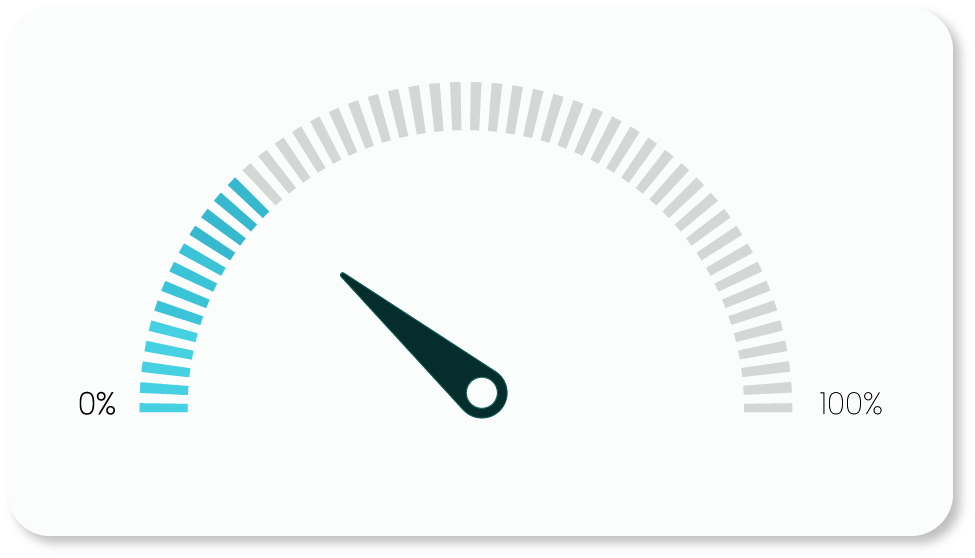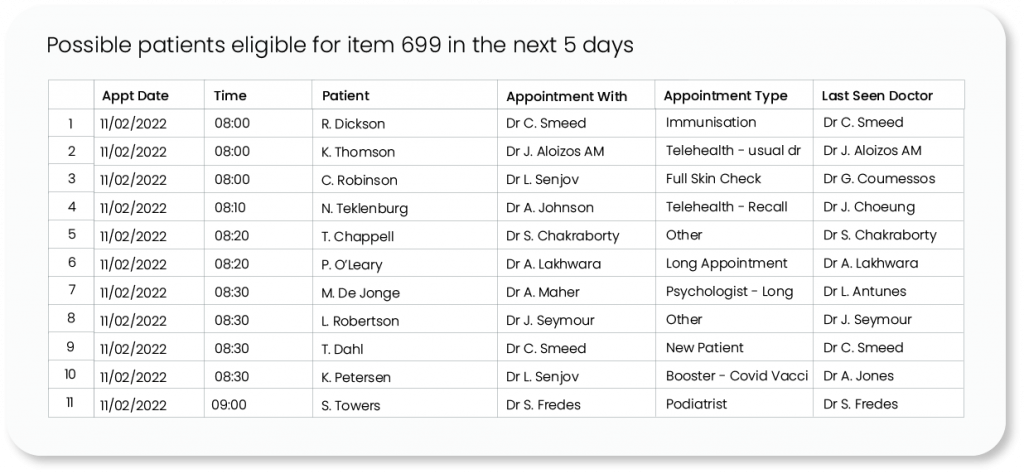 Optimise the care you provide to your patients by identifying opportunities to minimising the risks identified through your Quality Improvement cycles. 
Minimise your risk of failing accreditation
Rely on your practice data to track and evaluate your business goals and quality improvement activities.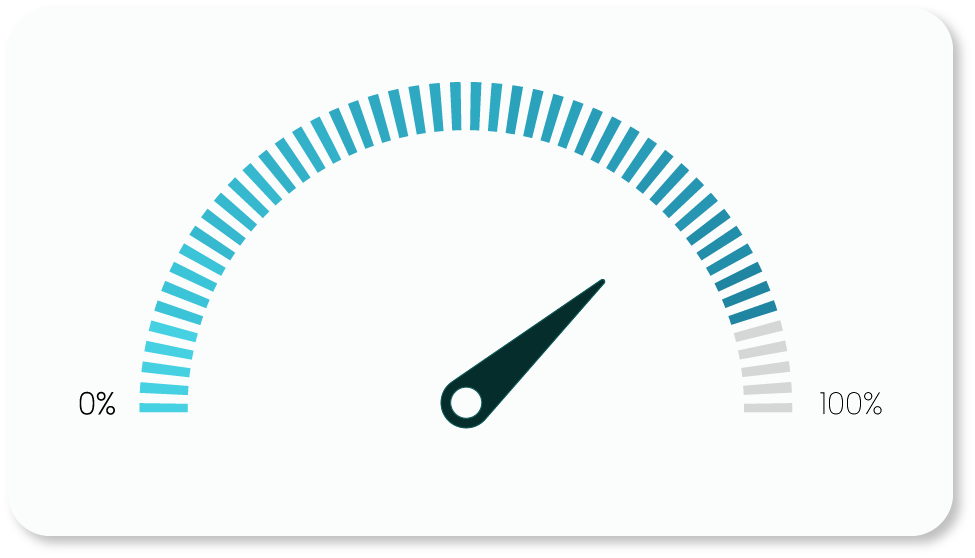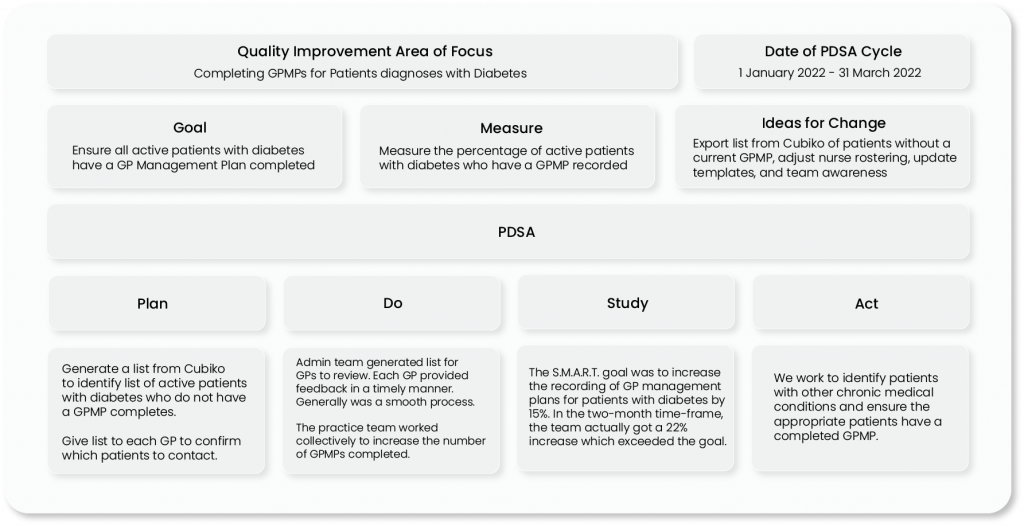 Secure your PIP QI Incentive
Support your practice in monitoring, recording and improving patient outcomes. Deliver outstanding patient care through continuous Quality Improvement activities.  
Continuous improvement with Cubiko