Cubiko allows you to keep a pulse on the health of your practice at anytime from anywhere. Share with the owner of the practice, your accountants or advisors.
Accurate Data
Up to Date Metrics
Total Data Security
Metrics to help you increase billings and deliver outstanding patient care
See how your revenue per hour changes over time as you and your practice grow.
Understand how busy you are, and how many patients your team are seeing per hour
Report on the number of appointments being bulk billed, and break it down based on item number and eligibility.
See how utilised your rooms are across the whole practice to understand the return on your room assets.
See a forecast of your future utilisation, and know whether you're on target with budgets and rosters.
Get a clear look at the number and timing of new patients into your practice and their booking source.
Get an overview of the recall and reminders in your practice, and pick up anything which slips through the cracks.
Batching, Rejections & Unbilled appointments
In one place, keep an eye on your batching, rejections and bulk billings
Understand your team members' average wait times, and how they change.
See how busy your practice team members are in comparison to their utilisation targets.
Control your staff expenses by knowing when people should be rostered.

Why customers love Cubiko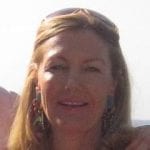 It's fast, it is accurate and it provides information that is relevant and useful in day-to-day managing of clinics.
Margo Hayes
Practice Owner at MoleChex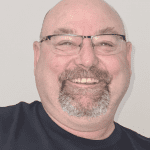 [Cubiko] has freed up my time to actually act and engage with my clinicians and staff with objectiveevidence in hand and focused strategies in mind.
Greg Davis
CEO Shoalhaven Family Medical Centres
Want to receive Cubiko updates?
If you'd like to receive the latest updates from Cubiko, join our mailing list today.