You need specific, purpose-designed tools for effective practice management during a global pandemic.
You need Cubiko Assist.
Cubiko Assist is a free (yes, free!) dashboard that was built to support General Practice during the initial impacts of the COVID-19 pandemic.  
Since the launch of Cubiko Assist in May 2020 we've developed some amazing new metrics to help practices with the changing landscape of today
We understand how stressful it can be running a medical practice. You don't need the added stress of making quick decisions and not knowing how your practice is performing as a business.
Cubiko Assist automatically extracts your data from Best Practice software. Generating data to help you manage your business, increase billings, and deliver better patient care.
What can
Cubiko

Assist do for you?
Cubiko Assist is a distilled version of Cubiko incorporating 12 critical metrics from within Cubiko's existing practice support software.
It was created to help your practice manage unique pandemic-related pressures. Based on requests from practices across Australia, it features vital metrics that will help your practice to manage your finances and care for your patients during this time.
Making this vital dashboard available to Australian practices at no cost is Cubiko's contribution to Australia's pandemic response.
Clinic Metrics
Appointment types and dates – Filter appointments by date and type so you can reschedule things like >75s health assessments.

Regular patients with no future appointments

 – Re-engage with your regular patients who haven't been to your clinic in the last 12 months.
Practice billings vs Doctor share – Understand at a glance your practice gross billings and see it broken down across your doctor cohort.
HR Metrics
Financial Metrics
COVID-19's impact on primary care
COVID-19 has changed health care and had a tremendous impact on many practices. 
Practice management during a global pandemic is not for the faint-hearted!

The value of Cubiko Assist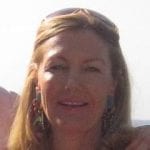 It's fast, it is accurate and it provides information that is relevant and useful in day-to-day managing of clinics.
Margo Hayes
Practice Owner at MoleChex
With Cubiko Assist's featured metric, we were able to find an additional $7,000 in billings which we otherwise may not have been aware was available.
Michelle Chuang
Practice manager at Sydney Doctors