What can
Cubiko

do for you?
Clinic Metrics
Appointments per hour – Understand how busy you are and how many patients your team is seeing per hour.
Room utilisation – See how utilised your rooms are across the whole practice to understand the return on your room assets.

Recalls and reminders

 –Get an overview of the recall and reminders in your practice and pick up anything which slips through the cracks.
HR Metrics
Financial Metrics
Doctors
Flag patients due for comprehensive care, track billings, improve patient attendance and reduce medico-legal risks through visual displays of key information.
Comparative reporting of patients per hour, revenue per doctor, no-shows and waiting times will enlighten team discussions, driving improved satisfaction for patients and clinicians.
Fine-tune staff rosters so that you have access to nurses when you need them.
Need a better work-life balance? Cubiko can help you plan a day off by showing the best days for down time.
Nurses
Business Owners
Practice Managers
Receptionists
Accountants
Which
Cubiko

product is right for you?

Free metrics to help practices through the pandemic.

Metrics to help you translate data into meaningful insights.

Gather metrics across all of your practices in one place.

What our customers are saying about us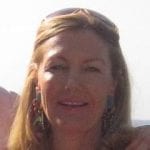 It's fast, it is accurate and it provides information that is relevant and useful in day-to-day managing of clinics.
Margo Hayes
Practice Owner at MoleChex
With Cubiko Assist's featured metric, we were able to find an additional $7,000 in billings which we otherwise may not have been aware was available
Michelle Chuang
Certified AAPM Practice Manager at Sydney Doctors