How can
Cubiko

help your practice?
Appointments per hour

–

Understand how busy you are and how many patients your team is seeing per hour.
Room utilisation

–

See how utilised your rooms are across the whole practice to understand the return on your room assets.
Recalls and reminders

–G

et an overview of the recall and reminders in your practice and pick up anything which slips through the cracks.
Team utilisation

–

See how busy your practice team members are in comparison to their utilisation targets.
Doctor to nurse ratios

–

Control your staff expenses by knowing when people should be rostered.
Future forecasts

–

See a forecast of your future utilisation and know whether you're on target with budgets and rosters.
Revenue and appointments per hour

–

Are you seeing enough patients to generate income? Track gross billings and net billings to see whether you're able to cover your base costs.
Future forecasts

–

Enables you to understand changes in your practice and adjust your weekly costs and income to cover base costs
Billing impact

–

See how self-isolation measures and telehealth consults are affecting your workload and billing per appointment. See a forecast of your future utilisation and know whether you're on target with budgets and rosters.
HealthShare is a leading digital health company. They are dedicated to improving health outcomes with our innovative products.
BetterConsult is a pre-consultation tool that captures your patients' presenting symptoms, medication and other relevant clinical information. It then translates the data into concise medical notes, ready for your review.
Working together, Cubiko + HealthShare
Cubiko and HealthShare are working together for connected and more resilient healthcare industry.
Together, Cubiko & HealthShare help practices:
Reduce admin
Writing patient notes should not be time-consuming. BetterConsult saves up to ten hours of note-taking per week, alleviating doctor burnout.
Control the consultation
Understand the patients' agenda prior to the consultation and plan for their visit.
Improve patient outcomes
Spend more time discussing treatment options and answering patient questions.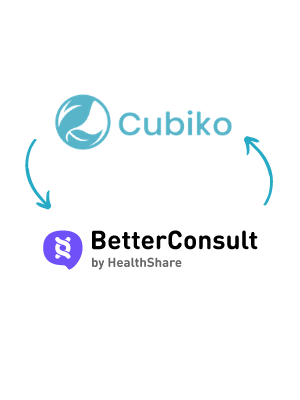 What our customers are saying about us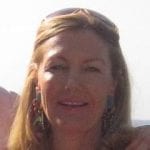 It's fast, it is accurate and it provides information that is relevant and useful in day-to-day managing of clinics.
Margo Hayes
Practice Manager at MoleChex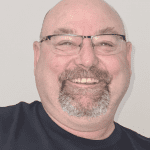 [Cubiko] has freed up my time to actually act and engage with my clinicians and staff with objectiveevidence in hand and focused strategies in mind.
Greg Davis
CEO Shoalhaven Family Medical Centres
Proud to partner with
HealthShare