Accountants and Advisors to the Health Industry
Each office across William Buck has a dedicated team that specialises in the health industry.
Their advisors help practitioners and health care corporates achieve their business and personal goals. As active industry participants, they provide seminars and educational courses for practitioners, host round tables connecting industry leaders with top regulators and innovators in the market, and work with their clients to ensure their needs are represented.
Bringing together advisors from Business Advisory, Wealth Advisory, Tax and Superannuation; their team works seamlessly behind the scenes to ensure that careful consideration is given to all areas of your business or practice and personal financial affairs.
Together Cubiko and William Buck look to:
Provide access to the tools and insights needed to run a successful medical practice and to help you meet your business goals
Help you gain insight into how your practice is performing
Streamline your business operations, reporting and finances
How can Cubiko help your practice?
Clinic Metrics
Appointments per hour – Understand how busy you are and how many patients your team is seeing per hour.
Room utilisation – See how utilised your rooms are across the whole practice to understand the return on your room assets.

Recalls and reminders

 –Get an overview of the recall and reminders in your practice and pick up anything which slips through the cracks.
HR Metrics
Financial Metrics
Work in partnership with your advisor to become a data-empowered practice
What you need to measure depends on what you need to know. That, in turn, depends on what's most important to your practice right now. So, what issues is your practice facing? How could you use your data to drive your decisions?

What our customers are saying about us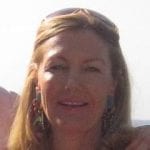 It's fast, it is accurate and it provides information that is relevant and useful in day-to-day managing of clinics.
Margo Hayes
Practice Owner at MoleChex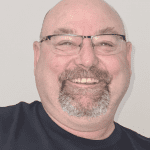 [Cubiko] has freed up my time to actually act and engage with my clinicians and staff with objectiveevidence in hand and focused strategies in mind.
Greg Davis
CEO Shoalhaven Family Medical Centres