Use our free Doctor Direction Sheet to help you increase billings and deliver outstanding patient care.
How to use the Doctor Direction Sheet:
Print off cheat sheet for your doctor's who would like to use it
Doctor provides direction for patient care by ticking items the patient should either see the nurse for or book in for future appointments with reception
Patient hands the direction sheet to either the nurse or reception, who then shred and dispose of the direction sheet.

What our customers think of Cubiko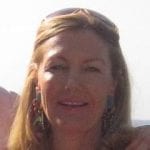 It's fast, it is accurate and it provides information that is relevant and useful in day-to-day managing of clinics.
Margo Hayes
Practice Owner at MoleChex
With Cubiko Assist's featured metric, we were able to find an additional $7,000 in billings which we otherwise may not have been aware was available.
Michelle Chuang
Practice manager at Sydney Doctors