4 tips that will make managing your practice easier over the holidays
I've sat down with a number of customers to ask them "What are you focusing on this Christmas period?" 
The overwhelming response is diaries. 

 The Christmas holiday period has always been one of the hardest times of year to manage practice diaries due to patients and staff taking holidays.  
When I was a practice manager, I was always dreading the Christmas period. One because I would have to wrangle together my family for our Christmas plans. Second, because managing my doctors and their time-off over this period was always difficult. 
Here are the top 4 tips that will make managing your practice easier over the holidays. 
We talk a lot about utilisation here at Cubiko. Diary utilisation is the percentage of time our practitioner's (e.g. doctors & nurses) time is spent caring for patients. This metric is one of my favourites and is how you make decisions around the capacity of your practice team.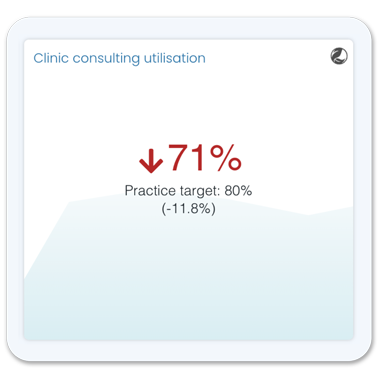 Keeping an eye on the upcoming diaries of our practitioners is crucially important. Especially around the holiday period.  
Ensure that if anyone is marked as away  that they have had any appointments moved. It's best to pre-empt this with our practitioners. You can try and ask them earlier in the year, potentially in October, if they have any Christmas plans. Breaching the conversation gives you more time to plan. 
Ultimately, we want to ensure our patients have great patient care. Nothing is worse than for us to arrive at work at 8am to find a full diary of appointments, no Doctor to see the patients and then a mad scramble to move appointments. Let's try to avoid that, no one needs more stress during the holiday period. 
We know how busy our diaries are, we know what practitioners may be on leave. Next up, we can quickly calculate two important metrics. 
Doctor to reception ratio
Doctor to nurse ratio
There is no magic for either of these ratios and it will depend on the characteristics of your practice. But by quickly analysing these ratios, we can then plan our rosters accordingly.  
Do we have too many reception staff rostered for the holiday period? Is my nurse on leave and I don't have enough nurses on to fill my chronic disease management room? 
Rostering and HR, one of the many hats a practice manager or practice owner must wear to be successful. I recommend, similar to embracing the question regarding future leave with your doctors. You can ask your reception and nursing team of any leave they would like to take over the holiday period.  
Our staffing is all sorted! That's great.
Now, how can we ensure our limited available appointments will have the patient show up?
One of my favourites is using some of the tools within Cubiko to measure, improve and revise your DNA rate.
Let's ask some key questions to measure DNA rate. 
What is my DNA rate broken down by practitioner? This allows me to see if there are any trends, and this may be because of different reasons.

 

What is my trend over time for DNA rate? For example, from the 9th – 13th did 

it

 rain, and my DNAs were higher than average.

 

Is there any difference between DNA rate between online and traditional bookings? You may find that online DNA rate is higher.

 
There are many different ways to improve your DNA rate. It's a great first step to measure where are, before we decide where we want to go. My main recommendations when looking to improve your DNA rate, ensure it aligns with your company values and choose a target you want to move towards.
Within Cubiko I recommend the following metrics to help improve your DNA rate:
Patients with DNAs table
Using this table, I'm able to look at all upcoming appointments and the patient's DNA rate. Taking that in to account we can ask our reception team to confirm those patients or send out reminders.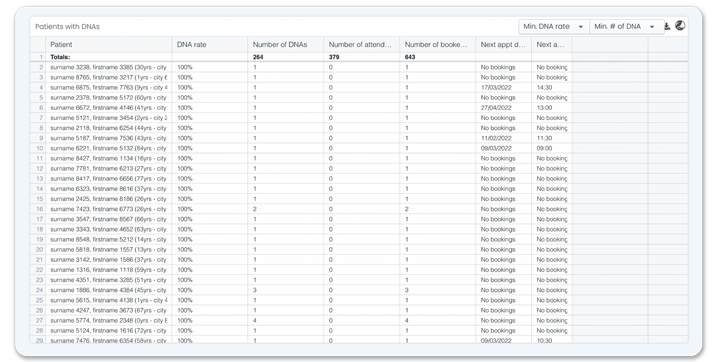 Upcoming unconfirmed appointments
Looking at this metrics let's us see what appointments over the next three days have a DNA history or no DNA history. Use this metric heavily through the holiday period 
We've asked the crucial questions to measure our DNA rate, we've set a target and put in new processes to improve our DNA rate. Now let's look at revising our DNA rate.
You may want to measure this weekly, monthly, quarterly or six monthly. Overall, it's important to have a regular cadence to revise our DNA rate and what processes we have in place.
And finally... Happy Holidaying!
And there you have my top four tips! I hope you have a great holiday period and your practice is in top-notch shape to make it through.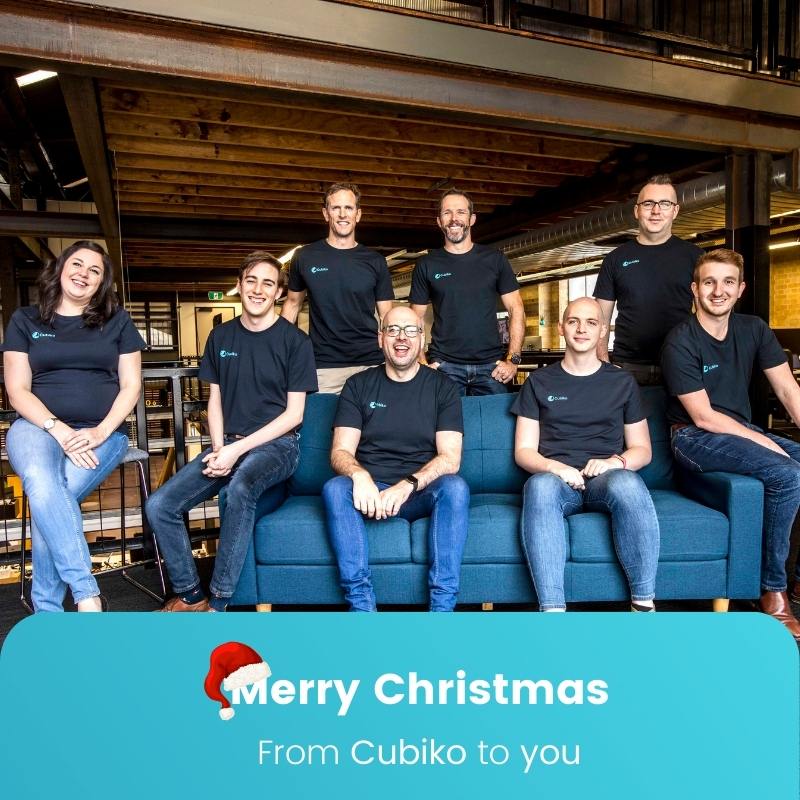 Trusted, reliable, loved by practices
Hear what your colleagues in the industry have to say
It's fast, it is accurate and it provides information that is relevant and useful in day-to-day managing of clinics.
Margo Hayes
Practice Manager at MoleChex
With Cubiko Assist's featured metric, we were able to find an additional $7,000 in billings which we otherwise may not have been aware was available.
Michelle Chuang
Practice manager at Sydney Doctors
Cubiko has freed up my time to actually act and engage with my clinicians and staff with objective evidence in hand and focused strategies in mind.
Greg Davies
CEO Shoalhaven Family Medical Centres
Cubiko provides awesome data and analytics for GP clinics from a proactive and agile team.
Dr Sean Stevens
Practice Owner at Next Practice Victoria Park
Never before has it been more important to get a full picture of your practice. Cubiko and Surgical Partners take care of all the financial metrics crucial for our practice. This allows us to focus more on patient care without having to stress over the financials.
Tracey Johnson
CEO Inala Primary Care
Over the years I have loved using both Cubiko and Surgical Partners. To have them partner together to drive financial and practice insights for my practice on a single platform will save me a lot of time and be incredibly rewarding.
Tara Welsh
Practice Manager at CHC Medical