How you can use data to attract and retain doctors
Doctors and health professionals are the lifeblood of your medical practice. It is essential to use data and offer a digitally empowered workplace to attract and retain your doctors. Remember, when a doctor is looking to join your practice, they're joining you for:
A great culture
Efficient and safe processes in place
You've chosen the software solutions and systems that suit your practice
A supportive multi-disciplinary healthcare team
They can support the local community
The impact they can have on their patients
You will help them grow their professional and clinical skillset
The final point, helping a doctor grow, is reliant on a strong feedback loop. How do you build that feedback loop in your practice?
Empowering the team through data
If you haven't already guessed, I am a certified data-nerd. I am a big believer in using data and the insights that come with it to empower your team to perform best. Ensure to bring your team on the journey.  That journey is the growth and sustainability of your practice. 
Imagine, as a general practitioner, how powerful it is known each month, week, quarter, day or year the following data points:
Total billings vs practice average
Total unique patients vs practice average
Diary wait time vs practice average
Bulk billing percentage 
Notice a reoccurring theme? That doctor's data vs the practice average. Compelling stuff. Now, don't get me wrong. Not all doctors will want access or notification of these data points, and that is perfectly fine. You will know your team best, and who in your team will benefit from these insights. 
Do you have to manage the team across many different practices? Cubiko Multisite consolidates your data and helps practices gain oversight and reduce the stress of managing more than one practice.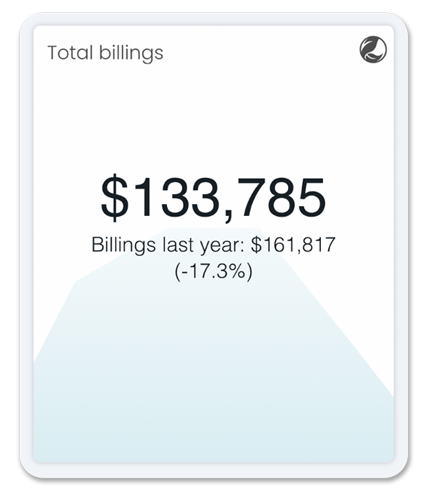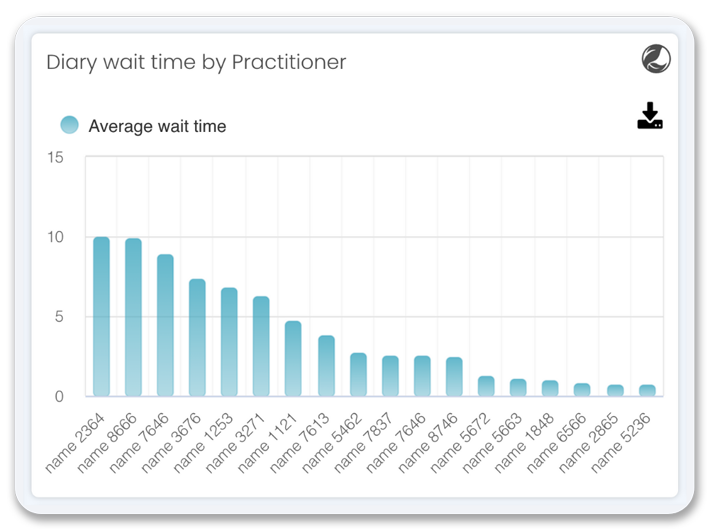 Avoiding burnout through positive reinforcement
Doctor burnout is a real issue. A 2017 survey by the AMA has some great points around generational differences with millennial practitioners and how that may affect doctor burnout.
Positive reinforcement and insights into one's impact are one way to avoid burnout. Feedback has a time and place; always ensure you think about your team member's state of mind before delivering that feedback. Some signs of burnout are:
Emotional exhaustion
Cynicism
Perceived clinical ineffectiveness
Sense of depersonalisation in relationships with co-workers, patients or both
It's vital to be checking in with your practitioners regularly to see how they are going. If you see early signs of burnout or signs, one is becoming less engaged with the practice. You can use data and positive reinforcement to reengage with that practitioner.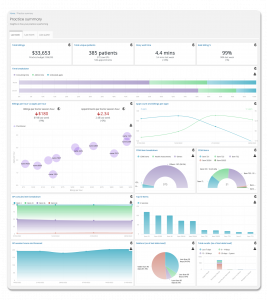 Want to see Cubiko in action?
Cubiko provides customers with detailed summaries of their doctor's key metrics. If your practice focuses on Chronic Disease Management (CDM), our customers have found it incredibly rewarding to show a practitioner's CDM item breakdown. This data helps demonstrate the clinical impact the doctor has on their patients. 
As a practitioner, knowing where you sit in regards to the rest of the team can either be empowering or demoralising. Again, I want to hark back to you know your team best. Ensure processes or feedback loops you're putting in place matches your team.
Using data to attract new doctors
You're interviewing a potential new contractor. You sit down with them, they ask the inevitable questions:
What do you think my patient base's size will be now, in 3 months, in 6 months or more? How will you, as a practice, help support this?
What are my expected billings if I were to be contracted for 20 hours a week?
These are tough questions to answer if you don't have the data.
Run reports before the interview, or in Cubiko; you can find it in a few clicks, to bring up your actual data. Focus on:
Current FTE practitioners in your practice
Current Billings per FTE 
Current Patients per FTE
Average Billings per hour and the top Billings per hour
This will provide confidence in the potential new hire that your practice cares about their team. More importantly, is that your practice can set them up for success.
Book an online demonstration today
Trusted, reliable, loved by practices
Hear what your colleagues in the industry have to say
It's fast, it is accurate and it provides information that is relevant and useful in day-to-day managing of clinics.
Margo Hayes
Practice Manager at MoleChex
With Cubiko Assist's featured metric, we were able to find an additional $7,000 in billings which we otherwise may not have been aware was available.
Michelle Chuang
Practice manager at Sydney Doctors
Cubiko has freed up my time to actually act and engage with my clinicians and staff with objective evidence in hand and focused strategies in mind.
Greg Davies
CEO Shoalhaven Family Medical Centres
Cubiko provides awesome data and analytics for GP clinics from a proactive and agile team.
Dr Sean Stevens
Practice Owner at Next Practice Victoria Park
Never before has it been more important to get a full picture of your practice. Cubiko and Surgical Partners take care of all the financial metrics crucial for our practice. This allows us to focus more on patient care without having to stress over the financials.
Tracey Johnson
CEO Inala Primary Care
Over the years I have loved using both Cubiko and Surgical Partners. To have them partner together to drive financial and practice insights for my practice on a single platform will save me a lot of time and be incredibly rewarding.
Tara Welsh
Practice Manager at CHC Medical