Working in partnership for the medical industry
Hogan McPherson Consulting help you to transform into a highly patient-centric practice, while building a better and sustainable business. The key to success is focusing energy on just a few things at a time, getting quick wins that build momentum and team buy in, enabling you to overcome challenges quickly and create sustainable change.
Hogan McPherson Consulting and Cubiko work together to help you:
Use your data to improve your profitability; and
Help you determine what KPI's you should be tracking in your practice and what is important to your practice.
How can Cubiko help your practice?
Clinic Metrics
Appointments per hour – Understand how busy you are and how many patients your team is seeing per hour.
Room utilisation – See how utilised your rooms are across the whole practice to understand the return on your room assets.

Recalls and reminders

 –Get an overview of the recall and reminders in your practice and pick up anything which slips through the cracks.
HR Metrics
Financial Metrics
Work in partnership with your advisor to become a data-empowered practice
What you need to measure depends on what you need to know. That, in turn, depends on what's most important to your practice right now. So, what issues is your practice facing? How could you use your data to drive your decisions?

What our customers are saying about us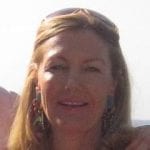 It's fast, it is accurate and it provides information that is relevant and useful in day-to-day managing of clinics.
Margo Hayes
Owner Manager at MoleChex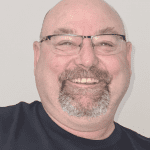 [Cubiko] has freed up my time to actually act and engage with my clinicians and staff with objectiveevidence in hand and focused strategies in mind.
Greg Davis
CEO Shoalhaven Family Medical Centres