Use our free Dashboard Planner to help you create your own custom dashboards in your practice.
How to use the Dashboard Planner
Print off the dashboard planner.
Decide on what data and metrics you want to focus on. Think about what will add value to your practice. 
Print off the reports or export the data you need to then measure for your dashboard.
Iterate on your dashboard. Making sure to focus on what's important and drives real improvement in your medical practice.

What our customers think of Cubiko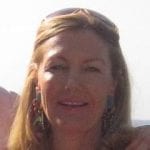 It's fast, it is accurate and it provides information that is relevant and useful in day-to-day managing of clinics.
Margo Hayes
Practice Owner at MoleChex
With Cubiko Assist's featured metric, we were able to find an additional $7,000 in billings which we otherwise may not have been aware was available.
Michelle Chuang
Practice manager at Sydney Doctors