The ultimate guide to onboarding new practice staff onto Cubiko and Best Practice
Streamline your onboarding with your clinical and non-clinical staff onboarding process with our training checklist.

What our customers think of Cubiko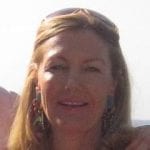 It's fast, it is accurate and it provides information that is relevant and useful in day-to-day managing of clinics.
Margo Hayes
Practice Owner at MoleChex
With Cubiko Assist's featured metric, we were able to find an additional $7,000 in billings which we otherwise may not have been aware was available.
Michelle Chuang
Practice manager at Sydney Doctors