Eight key metrics to measure the financial health of your practice
Running a medical practice is challenging. Trying to pull together data from different sources, whether that be your practice management platform or your accounting platform. Attaining visibility over the financial health of your practice is time consuming.
That's why we're proud to be the first Australian Practice Intelligence Platform to integrate with Xero. It's a chance to use your data from your practice management system to analyse alongside and with your accounting platform.  The integration between both platforms allows practices to gain deep insight into their financial reporting.
The team at Cubiko have over 50 years combined experience in practice management. Cubiko has a clear understanding of the metrics that matter when measuring the financial sustainability of your practice. These metrics have been developed with feedback from top accounting firms around Australia and our medical practice customers.
The following are the eight key metrics you should use to measure your practice's financial health.
1. Rolling net profit this financial year
Gaining valuable insight into your net profit is important when it comes to understanding and determining your practice's financial health. Generally, your accountant will prepare detailed financial statements which outline your profit and loss for the current financial year. 
This is great, it's important to gain insight into how your practice is currently performing each month. Cubiko's rolling net profit metric showcases your monthly financial trends. This helps you to visualise what's happening financially in your practice and ensure that you're on track to meeting your practice's financial goals.
Allow your staff to view what's happening within your business, whether they have access to your Xero account or not. Customise permissions within Cubiko to allow your staff to only view specific metrics. Set it up so that the team can view expenses per appointment and leave balances metrics only.
In General Practice, we have two levers to increase profitability. Increase revenue or decrease expenditure. Cubiko has metrics that help you do both.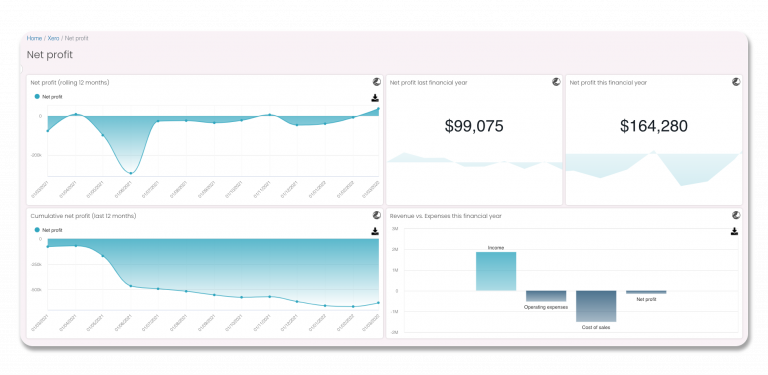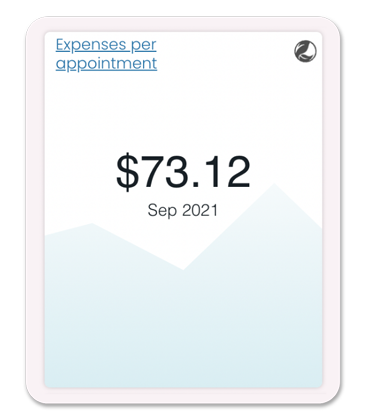 2. What is your consumable cost per appointment?
It can be challenging to put together an action plan that helps increase the profitability of your practice. A good starting point is having a clear understanding of the costs associated with appointments in your practice. Do you have a high consumable cost per appointment? If so, look at where you can potentially decrease your consumable cost, or increase the number of appointments in that period per consumable.
You can use Cubiko to make sense of your data. With Cubiko you can easily determine what your overheads are in dollar value per consulting hour. To do this Cubiko tallies up all your outgoing expenses such as wages, consumables and advertising, then divides it by the number of appointments you had in that period.
This is a crucial business metric that generates important information to help determine if you're covering all the costs associated with running your practice. Cubiko's Item Optimisation cabinet helps practices increase their billings, while our Xero integration highlights the areas in your practice where you can decrease your costs.
Do you use Cubiko in your practice?
Practices that use Cubiko can gain a full-scale overview of what's happening financially in their practice with our Xero cabinet. Use this report to:
View financial trends within your practice over the past 12 months.
Gain insight into revenue earned per appointment.
Gain an understanding of costs associated with appointments.
See the leave liability across your workforce.
3. Marketing spend per new patient
Patients are your bread and butter when it comes to the success of your general practice. It's why we run medical practices, for our community and for our patients. Ensuring you provide an amazing service and great patient care helps you retain your patients. With Cubiko you can measure your number of new patients which is essential for growth and profitability.
If you've invested in a website, paid social media advertisements or new and improved signage for your practice then you've tracked this spend.
This is done by attributing the cost of your marketing spend to how many new patients you bring in for that period. Follow this through by also measuring how many of your new patients become regular patients at your practice. If patients are coming once and never again (and aren't tourists), then there is a missed opportunity.
4. Expenses per consulting hour
In Cubiko, we break time down into three different metrics. GP Consulting hours is the amount of time each practitioner actually spends with patients. We exclude any of your DNAs and non-patient facing appointments. This metric then shows you a breakdown of the average expense per consulting hour for the last month.
It pulls valuable data to show you how many of your session hours have been booked for that period, as well as how many of those hours will/have been spent consulting with patients. You're also provided a chart breaking down consulting hours by individual practitioner. 
Cubiko allows you to filter your practitioner hours by role – nurses or doctors – as well as individual practitioners. This is an excellent metric to share with your practitioners as it provides insight into the support services you provide per doctor consulting hour.
5. Leave liabilities across your workforce
It's common to have staff with long tenures in General Practice. This is great because you know that your staff are experienced, they know your patients, their history and you provide an excellent work environment for them. While this is all great, it does lead to larger leave liabilities.
2020 was a difficult year for everyone, especially for medical practices. The sudden impacts that the global pandemic led to our nurses and doctors being busier than ever, resulting in your staff taking less annual leave. Add in the inability to travel overseas, what we've noticed across the industry are ballooning leave liabilities.
Cubiko pulls through data that allows you to view and assess the current leave liability within your practice. This data and insight can be incredibly handy when talking to staff about any upcoming leave. Roster staff for busy periods within the practice such as flu vaccination season, and try to coordinate leave where appropriate for quieter periods or when your contractors are away.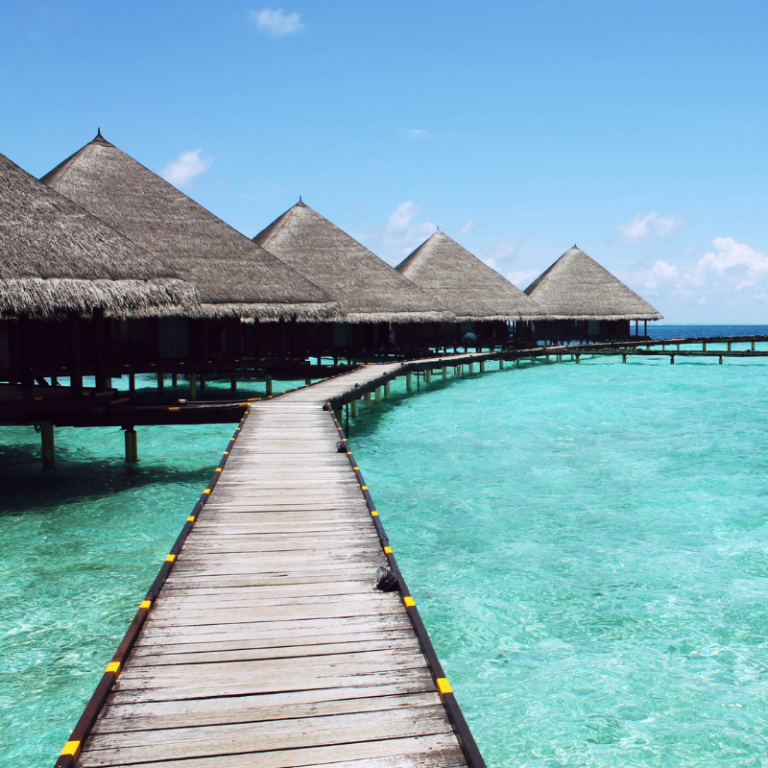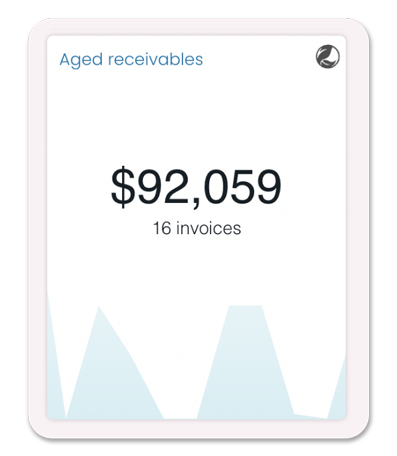 Renting a room in your practice to pathology? Invoicing subcontractors through Xero? Cubiko's aged receivables metric allows you to see at a glance any outstanding invoice that is due to be received. This metric provides details on when these invoices are due while also providing a breakdown of each contact and their amount owing.
This data is material for cash flow. For example, you're paying your rent next week. Have you received your rental payment from your subcontractors who rent a room from you at your practice? Cubiko allows you to easily identify whose rental payment is still outstanding and when it is due.
7. Selected expenses account as a percentage of total billings
Gain valuable insights into your practice's profit and loss and expenses for the past financial year with a clear understanding of the selected expense accounts as a percentage of your total billings. Not only will this provide valuable data and a breakdown of your total selected expense account per selected period. It can help you make informed decisions and arguments when negotiating with providers their percentage of billings or give insight into where you can decrease your expenses.
8. Revenue per appointment
Do you have a clear understanding of how much revenue your practice is earning per appointment each month?
Cubiko's revenue per appointment metric takes the total revenue generated for the last month and calculates the average revenue earnt per appointment. The information learnt helps you to determine if your practice is breaking even or if you need to increase appointment numbers to ensure profitability.
This metric is also useful to compare the costs of running an appointment versus the revenue you've earnt from that appointment. This is important to ensure that your practice continues to be financially stable.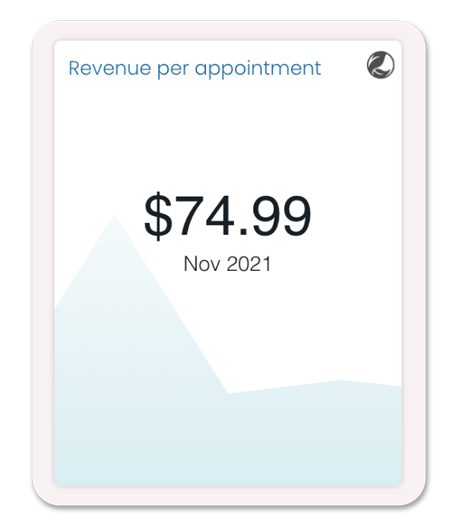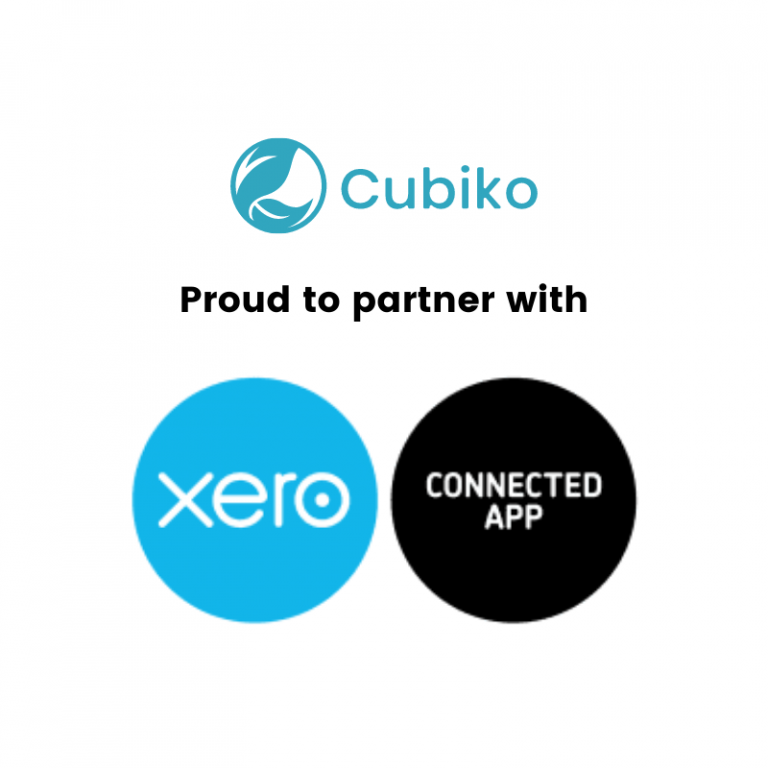 The Cubiko and Xero integration is powerful. But the data is only as good as the information you put into your Xero account. You can get some fantastic insights that help you determine your practices financial wellbeing and how you can become a more profitable and data-empowered practice.
Looking for an accountant who can help you organise your chartered accounts? We partner with leading accounting firms to help you become a data-empowered practice.
If you're already using Cubiko but haven't connected to your Xero account! Please send us an email at [email protected] so that we can help you set this up.
If you're interested in using Cubiko in your practice and would like to learn more – book in for a demo today.
Want to understand more about how Cubiko helps your practice? Book in for an online demonstration.
Trusted, reliable, loved by practices
Hear what your colleagues in the industry have to say
It's fast, it is accurate and it provides information that is relevant and useful in day-to-day managing of clinics.
Margo Hayes
Practice Manager at MoleChex
With Cubiko Assist's featured metric, we were able to find an additional $7,000 in billings which we otherwise may not have been aware was available.
Michelle Chuang
Practice manager at Sydney Doctors
Cubiko has freed up my time to actually act and engage with my clinicians and staff with objective evidence in hand and focused strategies in mind.
Greg Davies
CEO Shoalhaven Family Medical Centres
Cubiko provides awesome data and analytics for GP clinics from a proactive and agile team.
Dr Sean Stevens
Practice Owner at Next Practice Victoria Park
Never before has it been more important to get a full picture of your practice. Cubiko and Surgical Partners take care of all the financial metrics crucial for our practice. This allows us to focus more on patient care without having to stress over the financials.
Tracey Johnson
CEO Inala Primary Care
Over the years I have loved using both Cubiko and Surgical Partners. To have them partner together to drive financial and practice insights for my practice on a single platform will save me a lot of time and be incredibly rewarding.
Tara Welsh
Practice Manager at CHC Medical