Empower your team with data
Cubiko provides practices with deep insights into their Best Practice data. 
Increase Billings with Item Optimisation
Reduce time spent on reporting with Past Clinic Metrics
Discuss data with your doctors with Doctor Summaries
Forecast future demand with Future Clinic Metrics
Improve patient care with visibility over patients who have fallen out of their care cycle
Engage with your usual patients with Appointment Optimisation
Save time on your Best Practice reporting with Cubiko
No work. No spreadsheets. No uploads.
Just the data you're longing for to guide your decisions.
With Cubiko, you can easily import and transform data from multiple sources to fuel powerful metrics and dashboards.
Cubiko captures your data and transforms it into timely, accurate, easy-to-understand dashboards that provide meaningful insights into your practice.
What can
Cubiko

do for you?
Cubiko delivers more than 100 critical practice insights that equip you to respond to complex challenges.
Clinic Metrics
Appointments per hour – Understand how busy you are and how many patients your team is seeing per hour.
Room utilisation – See how utilised your rooms are across the whole practice to understand the return on your room assets.

Recalls and reminders

 –Get an overview of the recall and reminders in your practice and pick up anything which slips through the cracks.
HR Metrics
Financial Metrics
Ready for data insights into the business performance of your practice?

Free metrics to help practices through the pandemic.

Metrics to help you translate data into meaningful insights.

Gather metrics across all of your practices in one place.

What our customers are saying about us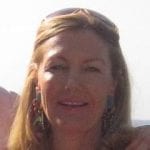 It's fast, it is accurate and it provides information that is relevant and useful in day-to-day managing of clinics.
Margo Hayes
Practice Owner at MoleChex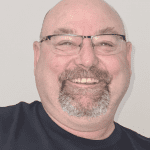 [Cubiko] has freed up my time to actually act and engage with my clinicians and staff with objectiveevidence in hand and focused strategies in mind.
Greg Davis
CEO Shoalhaven Family Medical Centres
Start your data journey now